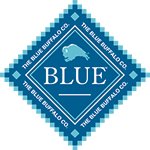 Facebook | Twitter | bluebuffalo.com
1-11 of 11
Blue Buffalo Reviews
Before I was a Royal Canin fan, but since my siamese had stomach problems the vet recommended this, and she loves it, the price and quality is perfect.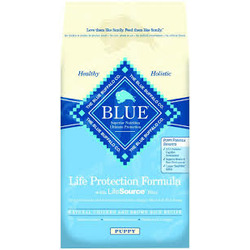 MY new GSD puppy is a very picky eater but this stuff she loves almost as much as wet food. I tried the purenia and she won't even touch it this stuff on the other hand man oh man she loves it. the only fault is its at least 5 dollars more a bag then every other food. I know its...


Butters is my (nearly) 3 year-old miniature poodle - and honestly, I haven't eaten this (okay, I put it in my mouth once - but that was just to encourage him to eat when he was a baby), so his opinion matters more to me than mine does! Butters LOVES this food. He eats it as a...


I mix Blue buffalo lamb and rice kibble into my regular dog food which is homemade from fresh lamb and seasonable vegetables. The added kibble helps keep their teeth nice and clean while keeping their diet on track without any non nutritional ingredients. My dogs love it and I...


I feed this to my two grandpups and they love this food and it doesn't leave them hungry afterwards! I also carry them in my waist pouch to use as treats, giving them out during the day!


My dog Milli loves this food and she's a picky eater. I find that the natural and healthy ingredients makes a difference in her willingness to eat it but I can 't complain because it's a great quality food with no fillers.


We wanted a high quality food for our corgi puppy when we brought him home at 8 weeks old. We knew that blue buffalo had a great reputation and decided to try it. Our pup loved it from the moment we switched him over. It provides great nutrition for a growing puppy, and never...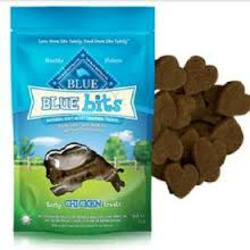 Blue Buffalo Blue Bits

3 reviews
Got these for free when i bought a large bag of food but my dog loves these like will go nuts for them . Will definitely be buying these in future . there great as training treats cause my dog will do anything for them.


Blue Buffalo Pet Food

3 reviews
This dog food is great, it had ingredients in it that I can actually pronounce. A little on the expensive side, but worth every penny knowing my dogs are getting good food.


Blue Buffalo - Blue Bars Cookies

2 reviews
There is two things I am very certain of when it Comes to my dogs. 1. They are ONLY fed Blue Buffalo Dog food (ever since they were pups). 2. All their treats are 0 Natural or very close to. The dogs go nuts for these as well as the banana ones.


This litter is by far the highest quality litter I've ever purchased for my cat. I have a monthly subscription to it on Amazon Prime. After years of my cat having accidents and even not using his litter box when it was clean, he has not had an accident since I switched to this...