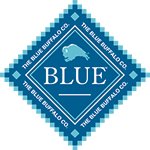 Facebook | Twitter | bluebuffalo.com
1-11 of 11
Blue Buffalo Reviews
Blue Buffalo Pet Food

5 reviews
When you watch your dog eat you can tell how much they love this food and iam in love with the fact that its all natural products which is very rare in dog and pet food in general. I love my dog and he is part of the family now i dont want by products and fillers in my food so...


I love love love love love this litter. I have very bad allergies to clay litter because of the dust. When I got a new kitten he was used to clay litter and so I put both down for him to choose with the hopes of transitioning him onto this litter. The little guy chose it all by...


Butters is my (nearly) 3 year-old miniature poodle - and honestly, I haven't eaten this (okay, I put it in my mouth once - but that was just to encourage him to eat when he was a baby), so his opinion matters more to me than mine does! Butters LOVES this food. He eats it as a...


I mix Blue buffalo lamb and rice kibble into my regular dog food which is homemade from fresh lamb and seasonable vegetables. The added kibble helps keep their teeth nice and clean while keeping their diet on track without any non nutritional ingredients. My dogs love it and I...


My dog Milli loves this food and she's a picky eater. I find that the natural and healthy ingredients makes a difference in her willingness to eat it but I can 't complain because it's a great quality food with no fillers.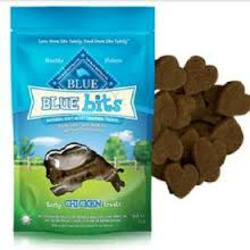 Blue Buffalo Blue Bits

4 reviews
This is definately a treat your dog will love. Great as a training treat! It has ingredients you want to give your puppy. Its delicious and nutritious.


Blue Buffalo - Blue Bars Cookies

2 reviews
There is two things I am very certain of when it Comes to my dogs. 1. They are ONLY fed Blue Buffalo Dog food (ever since they were pups). 2. All their treats are 0 Natural or very close to. The dogs go nuts for these as well as the banana ones.


We wanted a high quality food for our corgi puppy when we brought him home at 8 weeks old. We knew that blue buffalo had a great reputation and decided to try it. Our pup loved it from the moment we switched him over. It provides great nutrition for a growing puppy, and never...


Before I was a Royal Canin fan, but since my siamese had stomach problems the vet recommended this, and she loves it, the price and quality is perfect.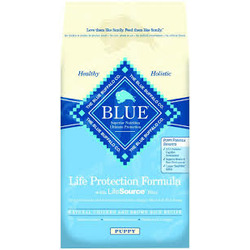 MY new GSD puppy is a very picky eater but this stuff she loves almost as much as wet food. I tried the purenia and she won't even touch it this stuff on the other hand man oh man she loves it. the only fault is its at least 5 dollars more a bag then every other food. I know its...


A bag lasts a long time way better quality than the store brand my dogs have more energy and their coats are so shiny and healthy looking I would recommend