1-11 of 11
Dawn Reviews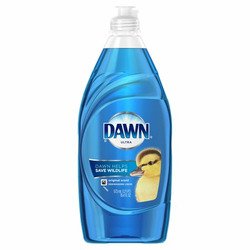 Dawn Ultra Dishwashing Liquid - Original

4448 reviews
This dish soap is amazing! You don't need to use a lot to get the sink water all soapy too. It works so well for greasy, stuck on and really dirty dishes! In my household, everyone except me leaves their dishes with food and stuff caked on. They couldn't possibly rinse off their...


This soap is amazing it cut through the toughest grease like chili,bacon . It smells amazing I refill my hand soap pumps for the kids to wash away germs.


Dawn Ultra Platinum Power Clean Dish Soap

165 reviews
This product is awesome on glass top ovens. Cleans very greasy pans and is a breeze to use. Would recommend this to anyone that wants an easy and great product for cleaning greasy items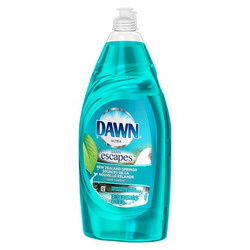 Dawn Escapes Dish Soap

121 reviews
I use this soap for all my dishes. Removes all food waste no matter how long its been on the dish for. I have also used it to remove oil and light food stains. Great smell as well


Dawn Platinum Powerwash Dish Spray

72 reviews
I've seen commercials for this and was skeptical, so when I received a coupon to get this cheap I thought I would try it out, guessing it would not live up to it's hype. It does. I haven't found anything yet that I don't spray it on that it doesn't work. I tried all types of...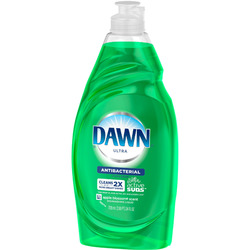 This dishwashing liquid is amazing! It is hard on grease and killing bacteria. The concentrated formula means a little goes a long way. The Apple blossom scent is one that brings me a sense of ease and adds a bit of joy to an everyday chore that can be rather gross. Knowing that...


Dawn Ultra Platinum Powerwash Dish Soap

14 reviews
Being a person who does not like to wash dishes in a sink full of water I always wash and use small amounts of soap as needed. This spray is a game changer. Makes washing dishes more enjoyable and faster than ever. It works great and does not leave a residue behind. Highly...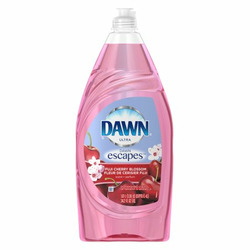 Dawn escapes Fuji Cherry Blossom

50 reviews
Dawn dish soap always works great but I look forward to changing up the different scents every time I buy a new one. This cherry blossom scent is refreshing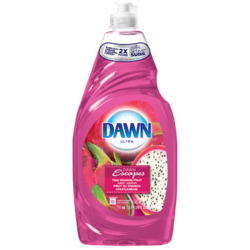 This is my one and only brand of dish detergent in our household. Leaves the dishes squeaky clean and your hands feeling amazing. Tackles even the dirtiest of dishes with ease. The aroma therapy you get while doing dishes is amazing too.


Dawn Ultra Platinum+OXI Dish Soap

4 reviews
I love this product as it isn't just a dish detergent... It's the best stain remover I've ever come across! Also... Baby ducks. I met my husband over 5 years ago, and when we got to the phase of your relationship where we started spending more and more time at each other's...


Dawn Ultra with Olay Dishwashing Liquid

10 reviews
I have super dry hands usually and it makes doing dishes hard and painful at times. I switched to this dish soap a month ago and noticed I havent had any issues. This will definitely be my go to now.