1-10 of 10
Dawn Reviews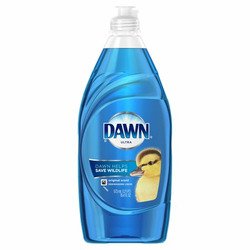 Dawn Ultra Dish Washing Liquid

2741 reviews
The most effective dish soap I have ever used. I will not buy any other brand. It definatly gets the job done faster and easier. Cuts through the grease and grim just like they advertised. Plus who wouldn't want to help wildlife whenever possible.


DAWN ANTIBACTERIAL HAND SOAP AND DISH LIQUID IS WELL WORTH THE MONEY. IT CLEANS DISHES WELL. AND IS COMFORTING TO KNOW IT IS ANTIBACTERIAL SO IT KILLS GERMS AS IT CLEANS


Dawn original dishwashing soap

122 reviews
Ive been buying this dishwashing soap for years i use in house and in my 5th wheel traiker.i also buy it as a 3 pack.we use it for everything cleaning car , trailer house you name it and sure breaks up the grease


We do NOT run out of Dawn here. Of course we use it for dishes and its the only brand Ive vere been able to soak pots and pans in and wipe out clean. I use it on my floors, a squirt in my laundry, to wash walls, scrub rugs and to flea bath the animals.


Dawn Platinum Power Clean Dish Soap

94 reviews
It's the only dish soap I use... I tried palmolive and others ..none came close to the cleaning power to fight grease! So gentlemen my sensitive skin as well.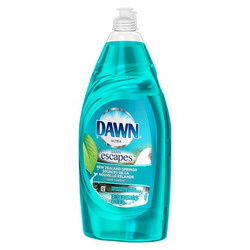 Dawn Escapes Dish Soap

98 reviews
I highly recommend this dish soap! It cleans my dishes very effectively and bonus it leaves my hands feeling soft and not cracked at all as well as all the scents smell very nice.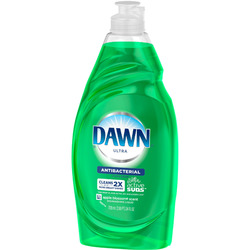 I love the scent makes dishwashing a little fun. however, the effectiveness doesn't seem to be as effective as the dawn dishwashing detergents before. It doesn't cut through grease that much.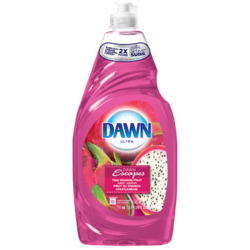 This is my one and only brand of dish detergent in our household. Leaves the dishes squeaky clean and your hands feeling amazing. Tackles even the dirtiest of dishes with ease. The aroma therapy you get while doing dishes is amazing too.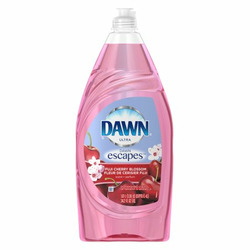 Dawn escapes Fuji Cherry Blossom

46 reviews
I cannot address enough on how well it cleans the dishes. I have been using all dawns soaps. But I love this smell. It makes cleaning dishes easier to enjoy and lather. It doesn't require a lot of soap to lather and doesn't wash away where you need to reapply more soap on...


Dawn Ultra Platinum Dish Detergent/Soap

44 reviews
This is hands down by far my favorite dish detergent! I will not use anything else. A little bit of this detergent goes a long way and creates an insane amount of bubbles. The smell is great and not overpowering and the bottle lasts forever. I keep this in the kitchen and...