1-7 of 7
Dawn Reviews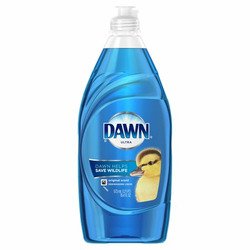 Dawn Ultra Dishwashing Liquid, Original

3475 reviews
A little goes a long way with this dish soap. Love the fragrances too! Dishes come squeaky clean and glasses are sparkling when you use Dawn dish detergent.


This is definitely the only dish liquid I use at home. A little goes a long way to get your dishes clean and smelling nice. It lathers very well and its consistency is perfect. It also comes in different nice fragrances.


Dawn Ultra Platinum Power Clean Dish Soap

144 reviews
unlike regular dish cleaner dawn ultra power cleaner has more cleaning power than its competitors in market. Using less quantity you can clean more dishes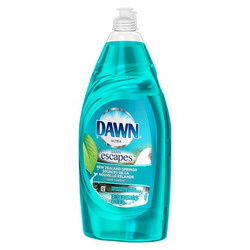 Dawn Escapes Dish Soap

101 reviews
This product is fantastic. It takes away grease and has a great smell. I put a little in a pan and let it soak and when I come back it just wipes clean no scrubbing. It makes doing dishes easy and fast.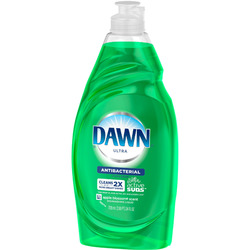 It takes just a few drops, and you have a sink full of suds. Dishes come out squeaky clean. This dish soap is also great at cleaning up grease on surfaces, or taking grease spots out of clothing.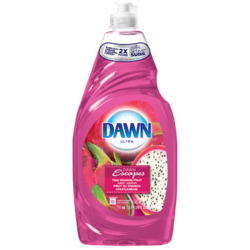 This is my one and only brand of dish detergent in our household. Leaves the dishes squeaky clean and your hands feeling amazing. Tackles even the dirtiest of dishes with ease. The aroma therapy you get while doing dishes is amazing too.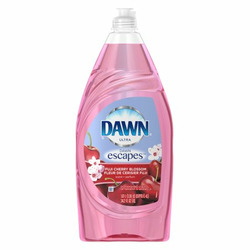 Dawn escapes Fuji Cherry Blossom

47 reviews
I will repeatedly add this product to my grocery cart as it has never let me down. I can use only a few drops to clean the dishes and it cuts through bacon grease better than other brands I have tried. I am partial to this scent but have stocked up on green apple and orange...