1-7 of 7
Dawn Reviews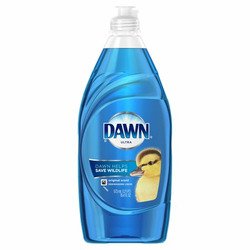 Dawn Ultra Dishwashing Liquid, Original

4138 reviews
This is already such an incredible product for cleaning your dishes! But I don't just use it for my regular kitchenware, I love using this to clean my makeup brushes ! It's so effective ! And so gentle on the brushes ! This product is a perfect multi use ! Definitely...


This is the only dish soap I use in my house. It is amazing. I have never found another dish soap that works this well. It always has our dishes spotless and smelling amazing.


Dawn Ultra Platinum Power Clean Dish Soap

162 reviews
I just love me some Dawn. It will be my first choice of detergent. I like it because only a dap will cause suds. Unlike off brands, you have you use half the bottle to make some suds, but not with Dawn. It cuts through dirt and fights the toughest stains.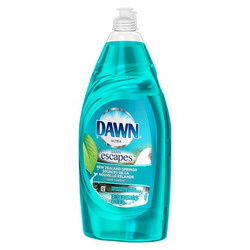 Dawn Escapes Dish Soap

115 reviews
I love this dish soap! Cuts through dish grease, great for cleaning up spills, stains in clothes and even cleaning the bathtub! The smell is fresh and clean but not over powering. Price is economical and worth every penny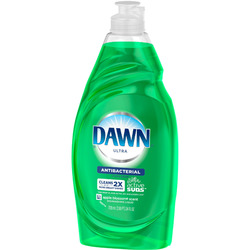 I bought this soap on sale to try it out, it works great it's seriously like the commercials a few drops of dawn lol but I really don't like the smell. If I use to much of the soap on accident I have a hard time finishing the dishes as the smell makes me want to gag.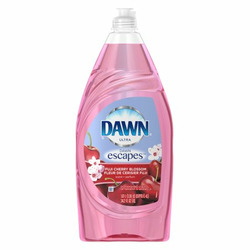 Dawn escapes Fuji Cherry Blossom

50 reviews
Dawn dish soap always works great but I look forward to changing up the different scents every time I buy a new one. This cherry blossom scent is refreshing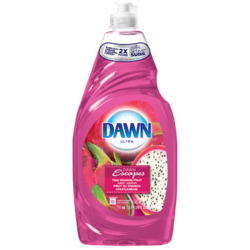 This is my one and only brand of dish detergent in our household. Leaves the dishes squeaky clean and your hands feeling amazing. Tackles even the dirtiest of dishes with ease. The aroma therapy you get while doing dishes is amazing too.