1-9 of 9
Dawn Reviews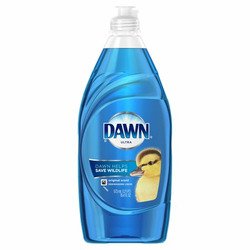 Dawn Ultra Dish Washing Liquid

1341 reviews
I will not buy any other dish soap. Dawn works really well at removing the stuck on grease. I've used other names brands and they just don't deliver the same effectiveness that dawn does. The bottle design also allows you to control the amount of soap that comes out, where...


I was very happy when I finally tried this dish soap. I love the scent! But more important how great it cleans my dishes and I don't even have to use a lot all at one time. My dishes are never left with anything on them and it goes right through the grease.


Dish soap that cleans well! Gentle on hands and hard on grime while being easy on your dishes. Takes away grease fast. A little goes a long ways! Nice smell.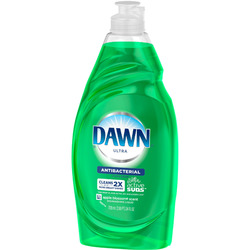 I love the scent makes dishwashing a little fun. however, the effectiveness doesn't seem to be as effective as the dawn dishwashing detergents before. It doesn't cut through grease that much.


Dawn Platinum Power Clean Dish Soap

80 reviews
I use to alway buy yhe Dawn Platinum because it workes great. Buy recently I noticed that it doesn't work as well as it use to. I couldn't find it anywhere for a long time, then finally found it and the packaging was different and it seems the formula has changed as well.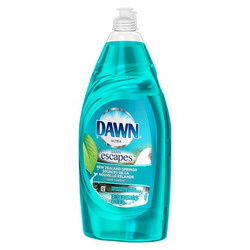 Dawn Escapes Dish Soap

77 reviews
I've been using Dawn for years. It's tough on stains and gets grease right up. I sometimes use it on clothes as a degreaser or stain remover. It's gentle on the hands and tough on germs. It will remain my go to dish soap.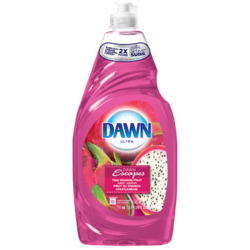 I love dawn dish soap and the smell of this kind is amazing and it makes me want to do the dishes more just so I can smell it. This soap works great on those very greasy dishes and makes the job alot easier.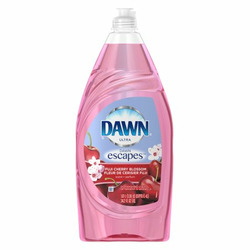 Dawn escapes Fuji Cherry Blossom

36 reviews
Ce produit et merveilleux!! Meilleur savon a vaiselle pour moi, savonne super bien puis enlève bien les saleté en rien de temps!!! Je recommande fortement.


Dawn Ultra Platinum Dish Detergent/Soap

37 reviews
Good price,recyclable, don't need to use much and helps with cleaning other things other then just the dishes. I use it on the shower doors instead of a lot of other harsh cleaning products