Discover the rich and smooth flavours of McCafé®. We'll help you start your morning right with that first perfect sip and brighten your whole day with an assortment of delicious hot and cold beverages – including our smooth, creamy and cool Iced Frappés® and made-for-you Smoothies®.
See more here.
Facebook | Twitter | mcdonalds.ca/ca/en/menu/full_menu/mccafe.html
1-10 of 10
McCafé Reviews
McDonald's McCafe Fine Grind Coffee

290 reviews
For the price this coffee is fab however it's very bitter so stock up on the sweeteners! The option to have extra milk would be a good addition but for a morning coffee it does the job at a good price.


McDonald's Iced Coffee

157 reviews
I loveeee McDonald's iced coffees. They are the perfect amount of sweetness (there's nothing worse than bitter iced coffees) and they're only $1 all summer long. They're the perfect pick me up and really refreshing on a hot summer's day.


McCafe Coffee

117 reviews
I absolutely love this coffee. I used to drink Folgers until I tried this. The taste is amazing and it's so cheap compared to quality. It brews good. I love the original.


McDonald's Vanilla Chai Tea Frappe

63 reviews
This is my go to summer drink! It's got the classic vanilla flavour, with a punch of chai! It's so delicious, so be careful. They pack in the calories, but every once in awhile they're an amazing, cool, refreshing treat!


McDonald's Caramel Coffee Iced Frappe

21 reviews
I go to McDonald's for one of these Carmel frappe every time I have errands to run or pretty much any time I'm out and doing stuff around town i can't get enough of them..


I was skeptical the first time I ordered this but was shocked at how great it tasted and the freshness of the ingredients. The fruit and oatmeal combo reminds me of Autumn and I recommend this to anyone that doesn't normally care for regular Mcdonald's food.


McDonald's Blueberry Muffin

6 reviews
When I eat it it makes my day feel better but some people thinks that McDonald's food is fake but I also like McDonald's fries they are the bomb. My 3rd favorite is the chicken mcgidle.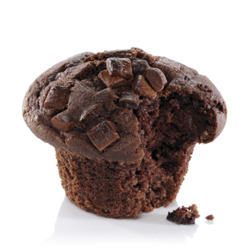 McDonald's Double Chocolate Muffin

4 reviews
I found that the chocolate taste was very On Cue it had a double chocolate a switch was excellent between the chocolate that the muffin was and the chocolate chip it didn't Clash but went together just right.


McDonald's Pumpkin Spice Latte

3 reviews
Love, love, love! I am normally more of a plain coffee drinker but when McDonald's comes out with their Pumpkin Spice Latte I get nothing but that! Unfortunately it is almost at the end this year but until then I am in heaven! Worth the splurge!!!


McFlurry with Rolo

5 reviews
I love McDonald's Rolo mcflurry!!! One of the best desserts McDonald's has to offer. Its has a great taste and a great price. I definitely recommend this to anyone looking for a sweat treat!!!