Discover the rich and smooth flavours of McCafé®. We'll help you start your morning right with that first perfect sip and brighten your whole day with an assortment of delicious hot and cold beverages – including our smooth, creamy and cool Iced Frappés® and made-for-you Smoothies®.
See more here.
Facebook | Twitter | mcdonalds.ca/ca/en/menu/full_menu/mccafe.html
1-10 of 10
McCafé Reviews
McDonald's McCafe Fine Grind Coffee

280 reviews
Bought this when I was desperate for a caffeine fix. It's far too strong and has a bitter taste that stays in your mouth long after drinking it. Ended up putting it on the bin even after adding copious amounts of sugar.


McDonald's Iced Coffee

149 reviews
For me this is a bit too strong but the taste is good it's refreshing but if you like stronger coffee this is for you. Overall though this was quite nice.


McCafe Coffee

115 reviews
I really enjoy this coffee a lot its like a relaxing coffee , and very enjoyable , I enjoy a cup of this coffee while am sitting in the kitchen in the morning listenin to the birds ,Nice taste very yummy!


McDonald's Vanilla Chai Tea Frappe

60 reviews
This is my go to summer drink! It's got the classic vanilla flavour, with a punch of chai! It's so delicious, so be careful. They pack in the calories, but every once in awhile they're an amazing, cool, refreshing treat!


McDonald's Caramel Coffee Iced Frappe

17 reviews
I'm very picky about my frappes, but when it comes to McDonald's they do it right. Starbucks frappes end up being just ice by the end. However, McDonald's is amazing and tasty all the way through.


I was skeptical the first time I ordered this but was shocked at how great it tasted and the freshness of the ingredients. The fruit and oatmeal combo reminds me of Autumn and I recommend this to anyone that doesn't normally care for regular Mcdonald's food.


McDonald's Blueberry Muffin

6 reviews
When I eat it it makes my day feel better but some people thinks that McDonald's food is fake but I also like McDonald's fries they are the bomb. My 3rd favorite is the chicken mcgidle.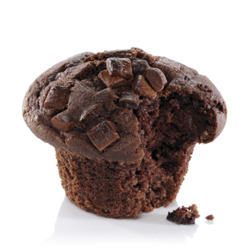 McDonald's Double Chocolate Muffin

3 reviews
This muffin is so good it's one of my all-time favorite ones from McDonalds. Double chocolate is so good there is lots of chocolate chips in it it's definitely something you should not eat everyday


McDonald's Pumpkin Spice Latte

3 reviews
Love, love, love! I am normally more of a plain coffee drinker but when McDonald's comes out with their Pumpkin Spice Latte I get nothing but that! Unfortunately it is almost at the end this year but until then I am in heaven! Worth the splurge!!!


McFlurry with Rolo

5 reviews
I love McDonald's Rolo mcflurry!!! One of the best desserts McDonald's has to offer. Its has a great taste and a great price. I definitely recommend this to anyone looking for a sweat treat!!!