1-6 of 6
Nutella Reviews
Nutella Hazelnut Spread

9455 reviews
This is so delicious on bread or toast. A delicious snack for kids and adults a like. This tastes great on pancakes and crepes and it is amazing as a fruit dip. Definitely a staple in my house.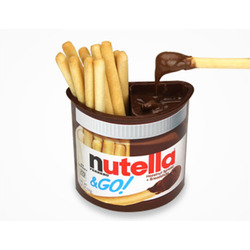 Keep these handy in your car, purse, home, anywhere you go. Especially if you have little ones. It's a perfect snack or treat when you need one. Also a great snack for yourself.


I love nutella, my family loves nutella, I would absolutely love to buy this again, and I wouldn't mind to receive this as a sample to cause i taste amazing. Would recommend.


Nutella B-Ready

40 reviews
Very tasty product !!!I buy it for few years now and I will continue for sure . I use it in baking and even only with the spoon .Inbuy it every few weeks for sure.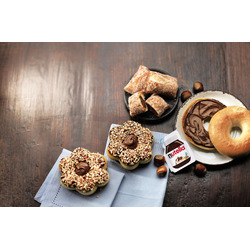 Tim Hortons Nutella Pastry Pockets

24 reviews
I do like the bite size pockets, and there filled with Nutella. The one thing I would have to say is there quite expensive and there coated with sugar so also quite sweet.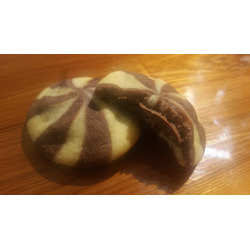 Nutella mini swirl cookie

4 reviews
Super tasty! They're nice soft cookies with a Nutella filled inside. They're a little too sweet but I think that was its intention. I love it and my siblings think it's super delicious. Can be purchased for a cheap price with enough quantity to last a good while! Makes a great...