1-6 of 6
Nutella Reviews
Nutella Hazelnut Spread

9825 reviews
Ce produit est un incontournable du placard de la cuisine...au p'tit dej au goûter. Sur des crêpes des pancakes...les enfants en raffolent...mais avec modération tout de même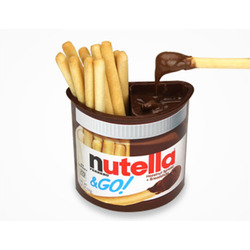 Love these snack packs. Especially for kids! They are so easy and aren't messy at all. My kids love them and they are a great size to fit in my diaper bag.


I will buy this over and over. So yummy and nutritious. Great value for money and not too expensive. Pocket friendly and last for a lot of spread. I love it


Nutella B-Ready

43 reviews
Really tasty, have the taste of the Nutella but don't you dare eat it on a daily basis. All my familly lives it, it could do a great suprise to a kid, not gonna lie. Sorry for my poor english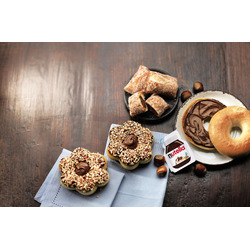 Tim Hortons Nutella Pastry Pockets

25 reviews
When these first came out, they were an absolute delight! I would get them all the time, I just wish that they would bring them back again soon! Delicious, although a tad more expensive than they're worth.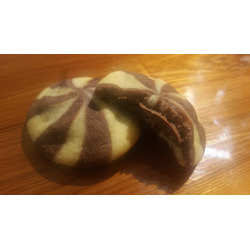 Nutella mini swirl cookie

4 reviews
Super tasty! They're nice soft cookies with a Nutella filled inside. They're a little too sweet but I think that was its intention. I love it and my siblings think it's super delicious. Can be purchased for a cheap price with enough quantity to last a good while! Makes a great...