1-7 of 7
Nutella Reviews
Nutella Hazelnut Spread

8666 reviews
Was never able to have it as a child but my husband introduced it to me and I have never gone back it's one of the best spreads we use a jar doesn't last but a few days in our house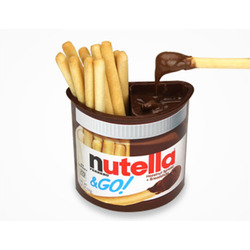 My kids love this and honestly i also like to share with them. Snack time has become easy with different flavor options. Kids would happily choose to have Nutella & bread-sticks and sometime they would dip cookies in it. The best part its an easy to-go snack so we always keep...


Bought this product for the kids but loved it and started taking it to work for my snacks. The pretzels are so good I buy it regularly when I grocery shop. Perfect for an on the go snack


Nutella B-Ready

36 reviews
OMG!!!!!! This is so delicious m, I'm a chocolate lover and I had to try this. The bad thing is that now I can't stop thinking about it! Sooooooooooo delicious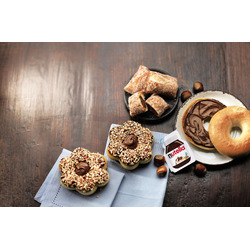 Tim Hortons Nutella Pastry Pockets

24 reviews
I do like the bite size pockets, and there filled with Nutella. The one thing I would have to say is there quite expensive and there coated with sugar so also quite sweet.


Tim Horton's Nutella Donut

26 reviews
The Nutella and Tim Horton's collab was a very good move on both party's sides and the tastes really seem to compliment each other. The Nutella overpowers the taste of the donut in a very tasty way and if your looking to have a cheat in your meal plan I recommend this for...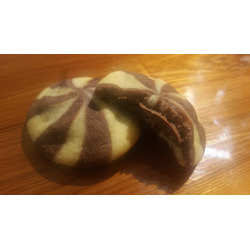 Nutella mini swirl cookie

3 reviews
What's more to say...it's nutella biscuits. Everyone loves them. In the morning and throughout the day. The best is that you just need to reach into your bag