1-10 of 10
Persil Reviews
Persil ProClean Power-Liquid Detergent

159 reviews
I recently purchased the pods stain fighter product they make. It works amazing to get out stains from everything and makes your laundry smell amazing


One pod was enough to do a load of washing . It came out clean and fresh and was good for sensitive skin came out soft with a nice delicate fragrance I had these as a sample but would consider using in the future


This is my favorite detergent, I love the smell and how super effective I is. It cleans my white clothes really well, and eliminates any stains or odors, and it works really well on my color clothes as well. I usually use a manufacturers coupon when I can go push down the price...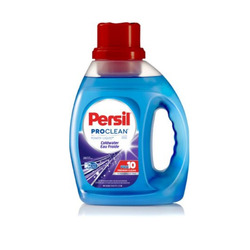 Persil ProClean Cold Water

25 reviews
I love this detergent! It cleans very well, having 4 kids I do a lot of very dirty laundry. This cleans the clothes without wearing out the fabric and bonus for the awesome fragrance!


Persil PROCLEAN Original Detergent

2 reviews
Bought this as we ran out of laundry detergent and I had seen someone on Instagram use it. It works great, smells really good and effectively cleans clothes and gets out stains. Would definitely buy this again!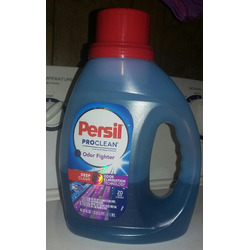 Persil Pro-clean Odour fighter

2 reviews
WOW! I cant say enoug good things about this laundry soap!. It got out old stains, made the clothes feel almost new again. I didn t even have to use fabric softner. I am really impressed.


i had a sample sent to my house and i'm so glad i tried it on my clothes. it leaves a really fresh scent on our clothes and lasts very long as well. i'm just waiting for a sale to stock up on these. love it!


Persil non bio

1 review
Persil non bio is great at getting stains out at low temperatures, it has a soft and fresh fragrance, leaving everything baby soft I use this with comfort pure. They work really well together. I have sensitive and delicate skin and I have no reaction with this product.


Persil discs

1 review
We tried the Persi discs after receiving a coupon. While easy to use and a very good laundry result, the price of this product makes it only accessible when on special and....with a coupon.


I used to use liquid detergents, until someone mentioned "why pay for water to be added to your detergent?". My sister recommended Persil Power Pearls, and I have never turned back. It has a soft scent, I only need 1-2 Tablespoons per load of laundry, and it lasts for a long...