Facebook | Twitter | rubbermaid.com/en-US
1-10 of 10
Rubbermaid Reviews
Rubbermaid FreshWorks Produce Saver

276 reviews
I've used this in an effort to keep fresh produce longer in the fridge. I've had mixed results. I wanted to love them for keeping strawberries, blackberries, blueberries & other spring/summer fruits fresh. What I have found is that these keep longer when I just do a vinegar wash...


Rubbermaid Easy Find Lid Food Containers

58 reviews
I was really looking forward to my purchase of these containers. Its nice to have the lids together. My issue is with the plastic container uses one in the microwave for soup and it look like some melting issuses on the inside. I only use them for cold items now.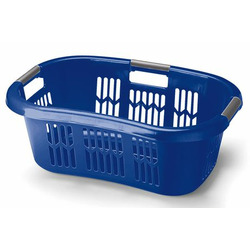 Rubbermaid Hip Hugging Laundry Basket

53 reviews
This basket was originally purchased by my sister when she was in university. When she moved out I kept it, and now it is in my "grown up home" and no cracks! Been used for over 10 years! Highly recommend!


I finally found one at Walmart the other day. I've heard a lot of good stuff on this product so I purchased it. Omg I'm so impress. I made soup and put the leftovers in the container. I turned it upside down and nothing leaked. What a seal on this container. I'm hoping to...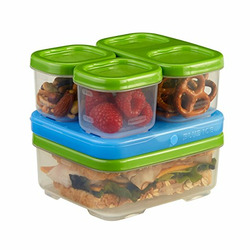 Rubbermaid LunchBlox Kit

15 reviews
These little "blocks" all fit together nicely, they snap together, which makes it harder to lose. They aren't too difficult for my 6 year old to get apart, either. i thought they ran a but pricey, but if they continue to hold up, they're worth it!


Great variety of products.great shapes.great colours.great quality...great access to product.great advertisement.constant improvements.easy to open easy to close. Easy to sore .easy to handle. Easy to read.east to pair..east to return.great quality.recycleable.light weight.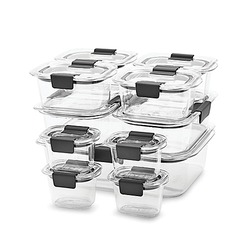 snap lid rubbermaid

1 review
Rubbermaid snap on lid containers are great because they don't let liquids escape. I love to use them for lunches as you can put the glass ones right into the microwave without transferring to a bowl.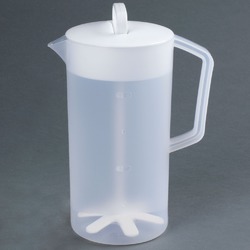 we have had the same one my whole life, this is one of the things that can last forever, and holds so many memories from lemonade stands as a kid all the way up to sangria in the summer


Rubbermaid Litterless Juice Boxes

8 reviews
Pour ma part je dois vous dire que les bouteilles a jus ne sont pas très étanche et la paille tombe souvent. Oui je comprends très bien de vouloir avoir des bouteilles réutilisables mais pourrait on en faire qui sont facile à nettoyer et ne coule pas.


Rubbermaid Reveal

19 reviews
Before I bought my Rubbermaid Reveal Spray Mop, I used to have to clean my floors on my hands and knees. It absolutely killed my back to do it, but I had no other way to clean my floors. Thanks to my new Rubbermaid Reveal Spray Mop, that back pain is a thing of the past...