Facebook | Twitter | rubbermaid.com/en-US
1-10 of 10
Rubbermaid Reviews
Rubbermaid FreshWorks Produce Saver

279 reviews
Although this product does do the job and I do like it, I would definitely not recommend using it for food storage outside produce. Due to the fact that it is not made of glass, it stains very easily and does leave a bit of a smell afterwards.


Rubbermaid Easy Find Lid Food Containers

61 reviews
Nos aliments demandent un bon entreposage pour assurer un bonne conservation. Économiseur d'espace et facilement repérable par la couleur. L'étanchéité est assez fiable pour garder nos aliments longtemps, ce qui est important quand on veut économiser à long terme.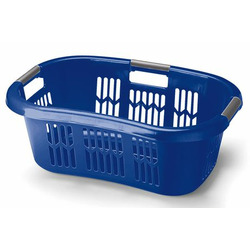 Rubbermaid Hip Hugging Laundry Basket

55 reviews
The design of this laundry basket makes it so easy to carry since it stays close to the body all the time. The only downside is that's its a bit bulky on the side so it has a hard time going to tight spaces.


I finally found one at Walmart the other day. I've heard a lot of good stuff on this product so I purchased it. Omg I'm so impress. I made soup and put the leftovers in the container. I turned it upside down and nothing leaked. What a seal on this container. I'm hoping to...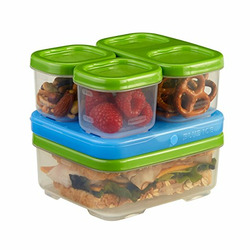 Rubbermaid LunchBlox Kit

15 reviews
These little "blocks" all fit together nicely, they snap together, which makes it harder to lose. They aren't too difficult for my 6 year old to get apart, either. i thought they ran a but pricey, but if they continue to hold up, they're worth it!


Great variety of products.great shapes.great colours.great quality...great access to product.great advertisement.constant improvements.easy to open easy to close. Easy to sore .easy to handle. Easy to read.east to pair..east to return.great quality.recycleable.light weight.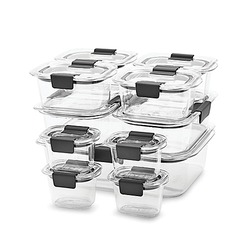 snap lid rubbermaid

1 review
Rubbermaid snap on lid containers are great because they don't let liquids escape. I love to use them for lunches as you can put the glass ones right into the microwave without transferring to a bowl.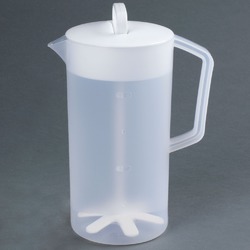 we have had the same one my whole life, this is one of the things that can last forever, and holds so many memories from lemonade stands as a kid all the way up to sangria in the summer


Rubbermaid Litterless Juice Boxes

8 reviews
Pour ma part je dois vous dire que les bouteilles a jus ne sont pas très étanche et la paille tombe souvent. Oui je comprends très bien de vouloir avoir des bouteilles réutilisables mais pourrait on en faire qui sont facile à nettoyer et ne coule pas.


Rubbermaid Reveal

19 reviews
Before I bought my Rubbermaid Reveal Spray Mop, I used to have to clean my floors on my hands and knees. It absolutely killed my back to do it, but I had no other way to clean my floors. Thanks to my new Rubbermaid Reveal Spray Mop, that back pain is a thing of the past...