Facebook | breakfastessentials.ca
1-4 of 4
Carnation Breakfast Essentials Reviews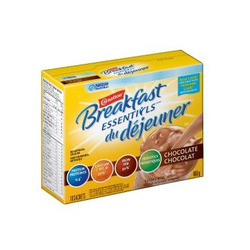 My 7 1/2-year-old stepdaughter who is very picky and eat hardly anything loves loves loves Carnation Instant Breakfast! I love it because it's full of essential vitamins filled her up and it's something that she request on a daily basis. This is something my mom gave me...


I love caration breakfast. I just wish you could get the strawberry by it self. because if I want it I have to get the varity and I do not like the chocolate one. so I get stuck with just the vanilla one. sometimes I do not feel like it.


Carnation Breakfast Essentials

52 reviews
I buy these when I don't feel good in the morning and I know I have to eat every morning, because I'm a prediabetic. I love all the different flavours.


Carnation Breakfast Anytime

15 reviews
I always keep this in my pantry. As a mom it's hard to keep up a healthy diet so this is a good boost. Plus it tastes great, my favoirite is chocolate bit they all taste good.